News Alert!
Governor signed spay/neuter bill into law 5/16/13 after overwhelming votes in support from the Maryland Senate and House of Delegates.
Who We Are:
Save Maryland Pets is a coalition of organizations, agencies, businesses, and individuals working together to reduce Maryland's euthanasia rate by supporting legislation to establish a low-cost voluntary spay/neuter program. The coalition represents a broad range of interests across the State of Maryland.
We believe Marylanders care about animals, and care about Maryland's intake and euthanasia rates. Although our individual positions regarding other issues may differ, we are working together for a better solution to help animals, shelters, and people in Maryland. The Coalition keeps Marylanders informed of coalition efforts and Maryland spay/neuter legislation.
How We Started:
In 2011 the Maryland General Assembly established the Maryland Spay/Neuter Task Force which released its Report to the Governor and General Assembly in January, 2013. The Report details how to reduce Maryland's intake and euthanasia rates through a state spay/neuter program.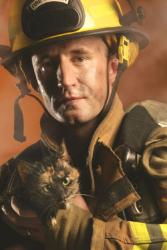 Thirty-four states have established funding mechanisms to support spay/neuter programs. Subsidized state spay/neuter programs are the best and most cost effective solution to reduce the unwanted homeless pet population and decrease intake and euthanasia rates.
The Task Force found that destroying 45,000 cats and dogs in Maryland shelters every year places a significant cost burden on local governments, takes an indescribable toll on shelter workers, and is an avoidable and unecessary loss of life. With 96,000 pets entering Maryland shelters yearly, our shelters are overwhelmed. Model programs in New Jersey and New Hampshire have shown reductions of 61% and 75% in euthanasia rates after implemention of statewide programs.
It is time for Maryland to join the majority of states and pass a state program to start saving lives and money in Maryland. It is the most humane and fiscally responsible solution.
Coalition Members - See who's Saving Lives and Saving Money for Maryland
Coalition Coordinators - Someone has to direct the traffic
Contact Us - Send your comments and questions