Spay Awareness PSA

The Save Maryland Pets Spay Awareness PSA features some of Maryland's finest and most dedicated animal advocates, workers, officers, and friends. Appearances are made by legislative Champions Delegate Barbara Frush, sponsor of the Maryland spay/neuter legislation, and Senator John Astle and Delegate Ron George, co-sponsors to the spay/neuter bills that will save thousands of lives in Maryland. Also appearing among the many committed and enthusiastic animal lovers who weathered rain, snow, and sleet on the day of filming, are Carolyn Kilborn, Tami Santelli, Matt Wieters, Valerie Leonard, Michelle Kownacki, Caroline Griffin, and Wendy Cozzone. Filmed on location in Annapolis and in Baltimore. Special thanks to Little Ben, Nick, Lou, Opal, Katie, Ozzie, Jericho the phoenix, and the many homeless cats and dogs appearing in the film.

Please support a state spay/neuter program in Maryland!
Save Maryland Pets
Saving Lives and Money for Maryland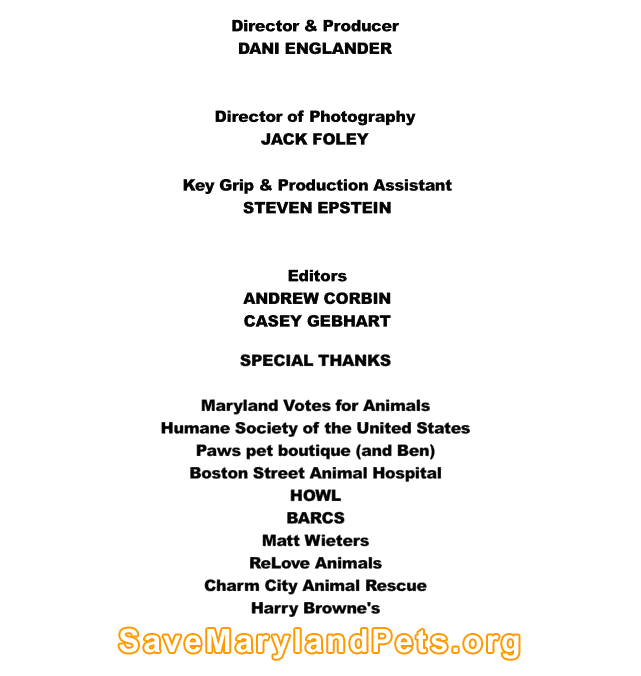 Thank you Everyone!